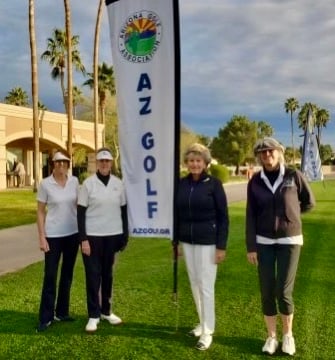 Our Mission
Our Mission is to provide a safe and fun environment for lady golfers, while offering to assist and support each member to attain her goals. It is our mission to encourage each member to have a memorable experience by offering an environment of camaraderie, support and friendship while learning the rules and etiquette of golf. . . and most importantly in a fun and friendly atmosphere.
Goals
Our basic goal is to have fun. In order to accomplish this, we've tried to eliminate the stress involved in learning (or re-learning) how to play golf.
Our Tournament Chair provides a gradual presentation of simple, fun tournaments.
Our Rules Chair provides an ongoing review of rules.
And, we all provide great social interaction.
To sum it up, our 9 Hole group is a great place to have Fun!